Ukrainian Cabbage Rolls and Sauerkraut Classes
What's your relationship with cabbage? Do you love it or loathe it? I love it, I love a great coleslaw and I eat cabbage in the form of home made sauerkraut twice a day. When it comes to cooking it though I shy away from it a little bit but due to its immense health benefits I have been adding it a lot more into my diet. I have noticed that if I eat raw red cabbage I digest it really well but if I cook it I get digestive issues. If I cook white cabbage all is well. This will not be the case for everyone, it is a personal thing.
Here is the health benefit profile for cabbage, it's a beauty.
Cabbage is low in calories, high in fibre and a good source of:
Vitamin K
Vitamin C
Folate
Manganese
B6
Calcium
Potassium
Magnesium
In addition, it contains a lot of antioxidants which can reduce chronic inflammation. For this to occur cabbage needs to be eaten daily and sauerkraut is a really good way of ensuring this occurs. Cabbage contains insoluble fibre, which aids digestion and promotes good bowel health. The potassium in it can work with other foods high in potassium to lower blood pressure.
This week then I aptly share a cabbage recipe with you. I veganised a traditional Ukrainian Cabbage Roll recipe. This recipe is based on a Ukrainian dish but in all honestly it could be from any Eastern European country as so many of those countries make cabbage rolls, and what a wonderful way to cook cabbage. I made this recipe twice to tweak it to make it even more special. One of the key things in this is to boil the potatoes with the bay leaves which gives them such a delicious flavour.
This dish is for 4 to 6 people but we just ate it over 3 days, with mushrooms and tofu one night for extra protein, quinoa and green veg another night and tempeh and green beans the next. A protein rich salad would also be a great accompaniment. If you wanted to add more protein to the cabbage rolls themselves you could add chickpeas or tofu.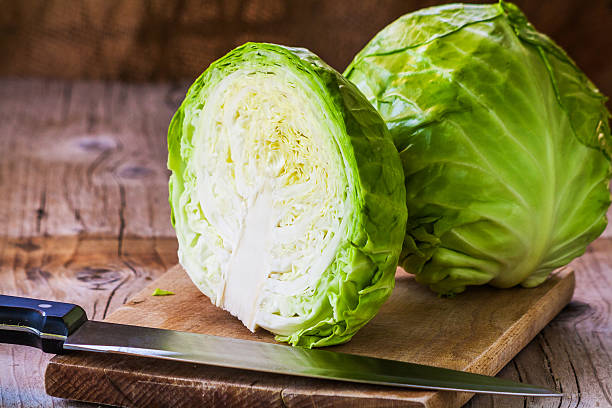 Ukrainian Cabbage Rolls
Ingredients
1 green or white cabbage large
4 potatoes (Desiree, Kipfler, Dutch cream or Sebago) diced small
Veggies of your choice I used kernels of 2 corn cobs and 2 cups kang kung leaves – you can use peas or spinach instead or your choice
¾ tsp salt and a pinch
1 onion finely diced
1 tbsp olive oil
½ cup white wine or ½ cup apple juice
Sour Cream
1 cup cashews soaked for a few hours
1 cup water
1 tsp Dijon mustard
2 cloves boiled garlic
1 tbsp apple cider vinegar or 2 tbsp lemon juice
Salt and pepper to taste
Apple and Walnut Topping
1 green apple diced small
½ cup walnuts/pecans
2 tbsp vegan butter or 1 tbsp neutral oil
2 tsp maple syrup
Method
Boil the potatoes in water with ¾ tsp salt and 2 bay leaves. When they come to the boil add the other veg and cook on a simmer for 5–8 minutes or until the potatoes are cooked. Drain and season with pepper.

Fry the onion in oil and a pinch of salt. When cooked add to the potatoes.

Cut the core off the cabbage and peel off 8 cabbage leaves.

Bring a saucepan of water to the boil and add 4 cabbage leaves and cook for 5- 8 minutes or until the leaves are soft. Take the cabbage leaves out and put in a strainer. Cook the remaining 4 cabbage leaves like you did the first batch.

While the cabbage is cooking make the sour cream by placing everything in a blender. Blend until smooth.

Assemble the cabbage rolls:

~ Take a cabbage leaf and place on a board and fill with 6th of the mixture (about 2 tbsp).

~ Fold in the sides of the cabbage over the potato and fold up the leaf. Place the cabbage roll with seam on the bottom in a baking dish.

~ Do this 5 more times. Use the left over cabbage to fill in the empty places in the baking dish.

~ Pour the wine over the cabbage leaves with ½ cup water.

Place in 190°C oven for 30 minutes or until the liquid has evaporated (this may take less than 30 minutes).

Pour the sour cream over the cabbage parcels and sprinkle on the pepita sprinkle and place back in the oven for 20 minutes. If you want to brown the top you can then put it under the grill (optional).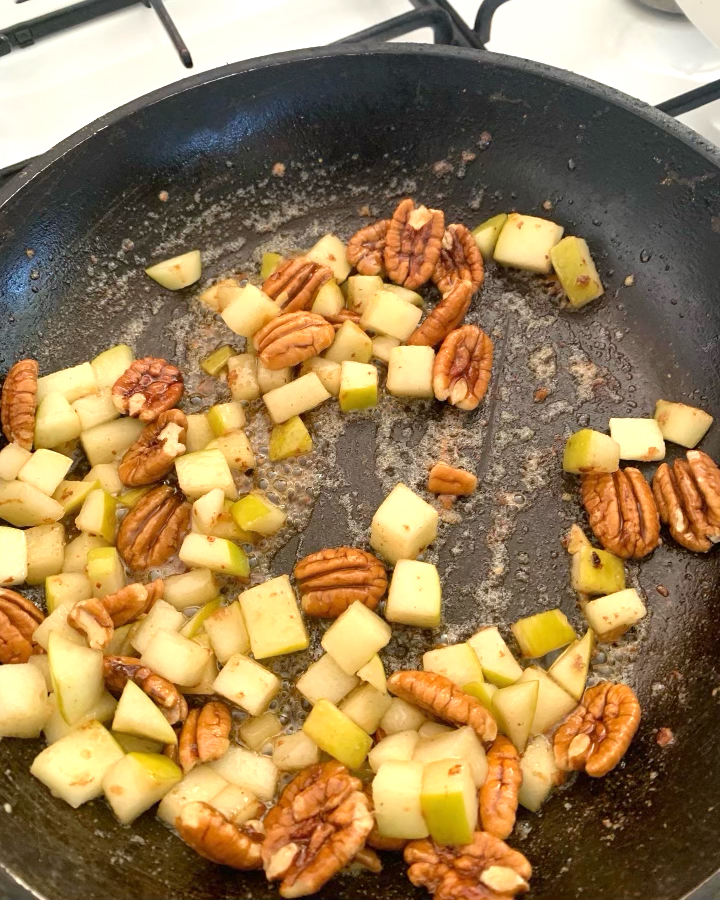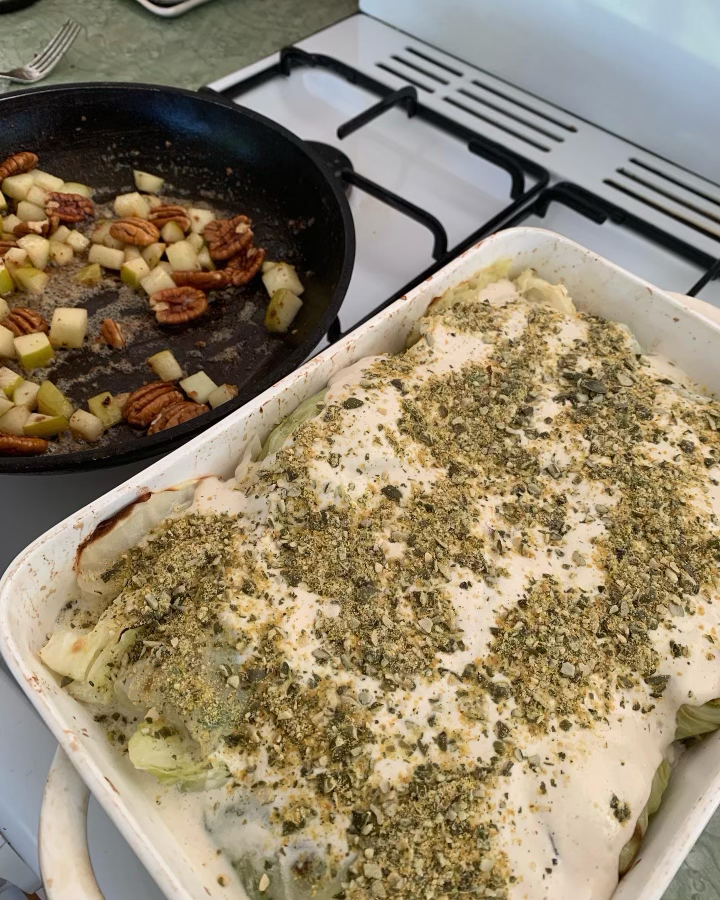 # If you make this recipe please share on facebook or instagram to #veetsvegancookingschool
Sauerkraut Classes (Online or In-Person)
$95 – Online
$175 – In-Person
I truly believe that everyone should be making their own sauerkraut in order to get the bacteria their own body needs. I am offering one-on-one online or in person sauerkraut classes.
Last minute opportunity to do the first part of the Vegan Chef Training
Modules 2 to 5 $4496
Wedding Event Baking $880
Food Photography $340
Foundation Course $1086
Module 2 to 5 of the Vegan Chef Training starts next Monday and due to unforeseen circumstances some people will be starting Module 2 without doing the Foundation Course. So I am opening this opportunity up to one other person too. So if you want to do this program but thought it was too late, here is your chance. You will do Modules 2 to 5 in May then if you want you can come and do 2 days of Event Baking (which is part of Module 8) then a day of Food Photography (part of Module 7) then do the Vegan Foundation Course on July 5th to 7th.
Email me to enrol for Modules 2-5 of the Vegan Chef Training
Gift Vouchers
It is Mothers Day coming up soon and also for any other loved ones occasions, be it birthdays, graduations or just by way of saying thank you I have gift vouchers.
Some of the wonderful offerings you can purchase are:
Have a wonderful week everyone.
Categories:Mains
Tags:cabbage potato Bay Leaves apple pecans Walnuts
Related Posts
---